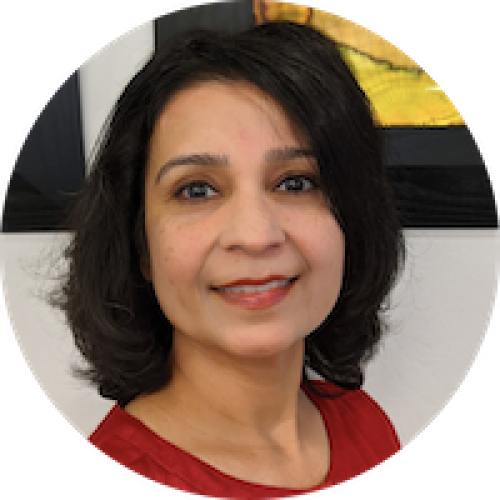 Dr. Alpa Merchant received her DDS degree at The University of Texas,Houston in 1996. She is also a Diplomate of the American Board of Dental Sleep Medicine (ABDSM) and the American Sleep and Breathing Academy (ASBA). After graduation, she briefly practiced in Lake Jackson TX for about 6 months before relocating to Tucson in early 1997 after meeting her husband. She has been practicing dentistry in Tucson since. Since 2022, she has been in surgical proctorship program with Dr. Zaghi at The Breathe Institute and is an affiliate of TBI.
Dr. Merchant believes that educating her patients regarding their dental health is a top priority. Each patient is given her undivided attention at every visit, with in-depth conversation to understand their concerns regarding orofacial pain, sleep and breathing,TMJ, orthodontic, restorative and cosmetic dental care. She is a case review instructor with The Gelb Institute.  
She has participated in dental mission trips to India as well as to Guatemala. She has received awards for her work on fixed prosthodontics techniques.
Her hobbies include cycling, swimming, running, cooking and reading. Dr. Merchant and her husband have hiked in many beautiful parts of the world. She visits family in India and other parts of the US frequently.
 Dr. Merchant is also a member of:
American Academy of Dental Sleep Medicine (AADSM) 
American Sleep and Breathing Academy (ASBA)
American Academy of Craniofacial Pain (AACP)
American Academy of Physiological Medicine and Dentistry (AAPMD)
American Laser Study Club (ALSC)
International Association of Orofacial Myology (IAOM)
American Dental Association (ADA)
Academy of General Dentistry (AGD)