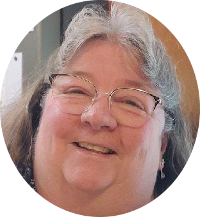 Hello, my name is Kathi. I have worked in the dental front office field for over 30 years.

I am here to help our patients have the best experience possible taking the time to listen, answer any questions or concerns that you may have, providing great customer service and patient care. It is important to me that each of you enjoy a feeling of ease and confidence in our office.

I love working with this group of amazing people. It is a proud feeling to be a part of a team that strives to be a place where the genuine care and comfort of our patients is our highest priority. On my off time I enjoy spending time with our children, and grandchildren. My husband and I enjoy getting out camping and fishing. We have 3 cats that rule our household with velvet paws.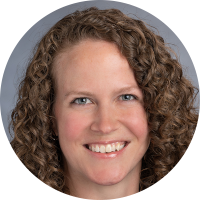 My name is Misty, and I am a Speech Language Pathologist, Certified Orofacial Myologist® (COM®), and owner of Pillar Speech Therapy, LLC. I graduated from the University of Houston with an M.A. in Speech-Language Pathology.

Since 2015, I have performed the diagnosis and treatment of delays/disorders in all areas of speech pathology (articulation, language, cognition, swallowing, feeding, etc.). I'm an advocate for early intervention and passionate about working with children and their families in a one-to-one setting to promote their social, emotional, and behavioral health and academic success.

I am also a COM® with the International Association of Orofacial Myology (IAOM). After years of suffering with jaw tension, difficulty swallowing, migraines, trouble sleeping, and grinding of my teeth, I was diagnosed with an orofacial myofunctional disorder.

I've learned about the importance of tongue position and swallowing habits, and the impact it has on facial growth, dentition, airway, speech, and so much more! As a COM®, and in collaboration with Dr. Merchant and her team, I can assist patients with pre-/post- tongue tie releases as well as reducing tongue thrust and improving tongue posture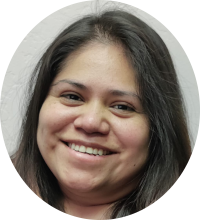 My name is Dulce. I have been a dental assistant for over 14 years. I became and dental assistant because I enjoy helping others.

I believe that healthy mouth is the foundation for good overall general health. I enjoy helping patients achieve great oral health and a beautiful smile. I am here to answer your questions and explain what we are doing step by step. I want you to be comfortable during your dental visit.

In my off time I stay busy with my mom, brother, and our dogs. I enjoy movies especially classics.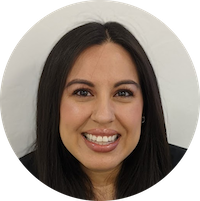 My name is Stephanie, I am the dental hygienist at the office. I have been a dental hygienist since 2012.
I love my job because I get to interact with my patients and try to make them feel as comfortable as possible while they are in my chair.

I did not take great care of my teeth as a child so I can relate to patients who have to receive a lot of dental treatment. The best feeling is when I can make somebody feel confident about their smile and their oral health. This office is the perfect fit for me because we are all honest and always put the patients first.

When I am not working I enjoy spending time with my husband and my dog. I am a huge Disney fan and I will try to go to a Disney theme park as often as possible. I enjoy baking almost as much as I enjoy eating what I bake and I love to make decorations and crafts.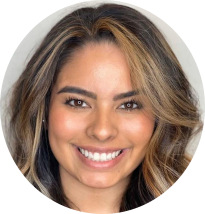 Hello my name is Ysela, I am 22 years old and have been a dental assistant for about 4 years now. I have actually been a patient of Dr. Merchant since I was 15 years old and she is much of the reason why I got into this field. I love helping people and working in Pediatrics for the first couple of years as a DA helped me realize that I love what I do and love making the Dentist office a not so scary place.

I believe that developing positive experiences at a young age can help patients enjoy going to the dentist as they get older. I am currently taking colleges courses with the goal of becoming a Dental Hygienist.  When I'm not working my boyfriend and I love traveling but especially when we get to go to Disneyland or an LA Dodgers game. In my free time I hang out with family, friends, and my new adopted puppy. She has been a great addition to our household and keeps us on our toes.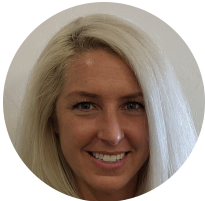 Hello, my name is Katelyn and I am a dental assistant. I have been in the dental field full time for 10 years. Initially I got into dentistry because of my mother. She is also a dental assistant and after my sport's practices I would walk to her office and help out. During college I continued to assist in the dental office during my breaks. After I graduated with my bachelors I was offered a full time job as an assistant. Instead of taking on master's loans I said, "yes" and have stayed in dentistry ever since!

In 2014 I moved to Arizona from Chicago. Both my husband and I were born and raised in Illinois. However, our passion for football varies greatly as I am a Green Bay Packers fan and he is a Chicago Bears fan. Talk about a divided household during football season! In our free time we like to travel, run, hike, and play with our rescue pup Harley.